November 2019 – Skateboard Art Exhibition
Every now and then Window Gallery likes to mix it up and instead of having lots of gorgeous pictures we try to do something a bit different and in November we hosted a Skateboard Art Exhibition.
We had grip tape art from Luke MacDuke, hand carved boards by Simon Skipp, Lasercut and painted boards by Mike Philp, incredible skate photography from Paul Jackson, a metal vans sculpture and a loo roll holder made from skateboard parts by Barry Kay and a trophy made of skateboards for the Lords of the Swords skate competition by Scott Young.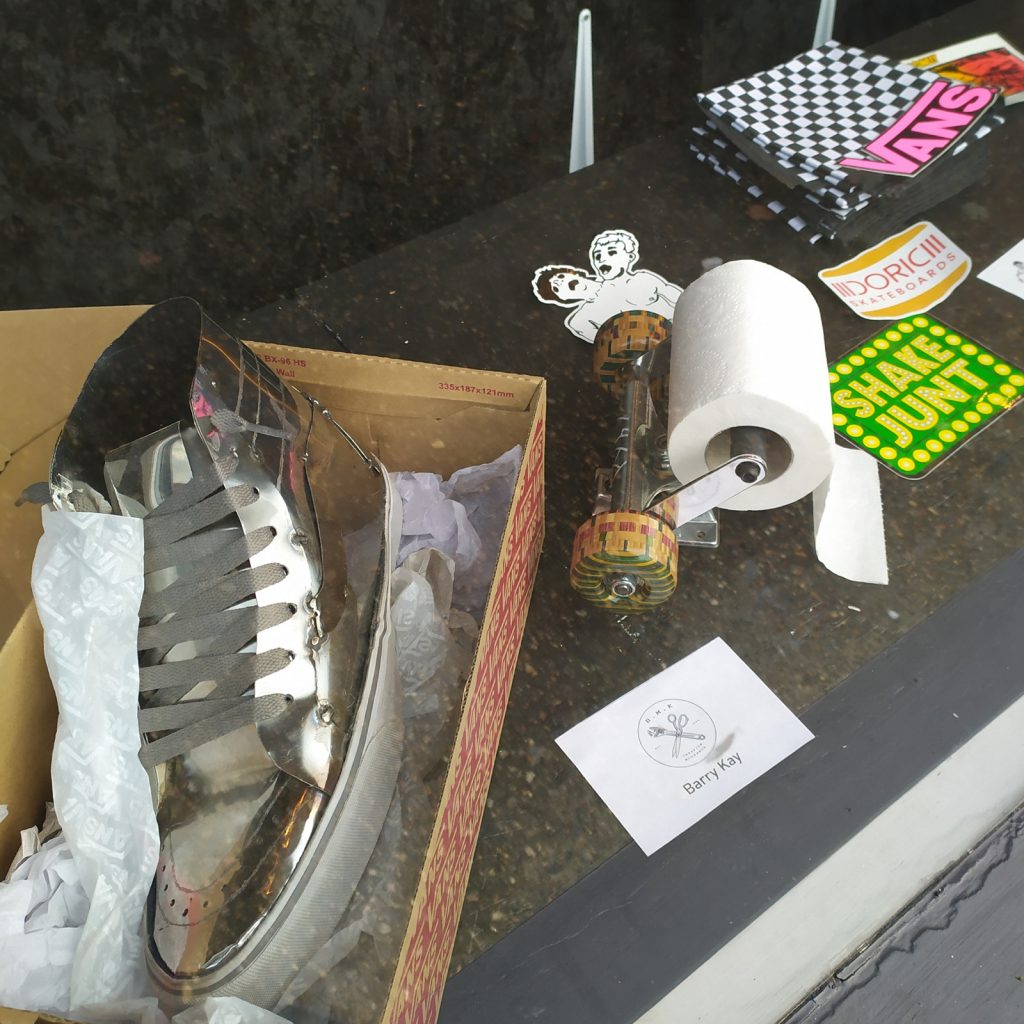 Huge thanks to all the talented guys who took part and special thanks to Luke MacDuke for introducing me to all the artists and supplying the array of additional skating ephemera for the gallery shelf.
Our other out-of-the-ordinary exhibitions include a kids easter exhibition in April 2019 and a musicians exhibition in November 2018.